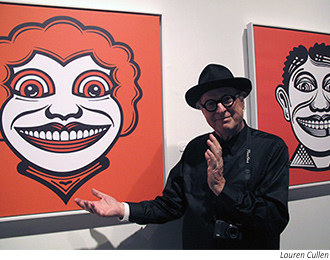 Interviews and articles with John Van Hamersveld
In his award-winning career, which has spanned more than 50 years, iconic graphic artist John Van Hamersveld designed the classic "Endless Summer" film poster, the famous "Pinnacle Hendrix" poster, the Jefferson Airplane Indian poster, his signature Johnny Face, the packaging design for The Rolling Stone's 
Exile on Main Street
, the album design of the Beatles' 
Magical Mystery Tour
, the official poster and mural for the 1984 Los Angeles Olympic Games, the identity of Jimmy'z surf brand, the identity of Gotcha surfwear, the branding and logos for Fatburger, the 2005 Duke Kahanamoku portrait for the Surfrider Foundation, the 2009 Billabong Pipeline Poster, the current Viva Vision "Signs of Life" Las Vegas Fremont Street experience, and this year's album design for both Asher Roth and for The Gaslight Anthem, just to name a few of his projects. As art director at Capital Records in the 1960s and 1970s, he created some of the most memorable album covers of all time.
In getting to know John since first meeting him in 2010, my writing on his work includes numerous articles, interviews, press releases, book introductions, and more. Here is a sample of some of the
Examiner
articles:
"California Locos" exhibitions
(June 2016)
John Van Hamersveld interviews on surf art and graphics 
(June 2015)
John Van Hamersveld interviews on 'Drawing Attention' 
(September 2013)
Interview with John Van Hamersveld on 'T.V.LIFE' photography exhibition
 (January 2012)
Interviews with John Van Hamersveld on 'Pacific Standard Time'
 (September 2011)
Interview with John Van Hamersveld on his art, his life 
(February 2011)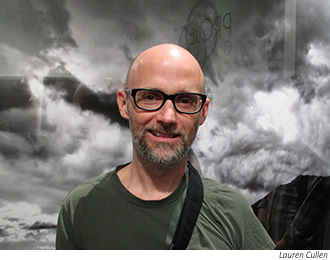 Interviews with Moby on his photography and creative process
Musician-artist Moby, whose record sales total more than 20,000,000 copies worldwide, is also a photographer. For two of his recent albums, his photography serves as the album art, and his photos exhibited in conjunction with each album's release. The interconnected art and music reveal contrasting elements, expressing distinct emotions and representing unique experiences.
Here are the four interview articles from the meeting with him just before the public opening of his photography exhibit at Project Gallery in Hollywood, as well as the article from the talk with him during the 2012 Photo LA art fair:
Moby interviews on 'Innocents'
(February 2014)
Photo LA: Moby discusses photography
 (January 2012)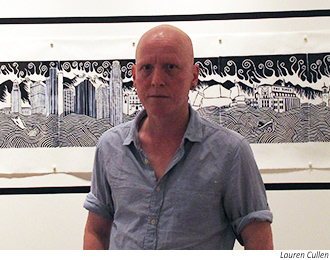 Interviews with Stanley Donwood, Radiohead artist and designer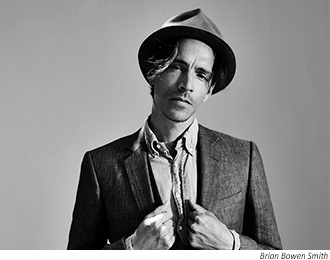 Interview with Brandon Boyd of Incubus
For musician-artist Brandon Boyd, frontman of the multi-platinum rock band Incubus, creative expression is a way of life. Here is my two part interview with him before his European tour for the release of his
So The Echo
art book and the release of his
Sons of the Sea
album:
Brandon Boyd interviews on 'So The Echo' 
(March 2014)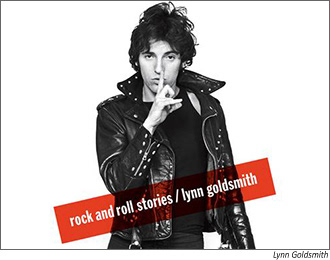 Interview with music photographer Lynn Goldsmith
Legendary, award-winning photographer Lynn Goldsmith has photographed countless musicians and entertainers during her career. These include Bruce Springsteen, Patti Smith, Bob Marley, Bob Dylan, Blondie, Michael Jackson, David Bowie, The Rolling Stones, U2, and Miles Davis, among many others. Her images have appeared on hundreds of iconic album covers as well as on and between the covers of countless magazines such as
Rolling Stone
,
Life
,
Newsweek
,
Interview
, and
The New Yorker
.
It was great talking with her before the opening of her West Hollywood exhibit, hearing her experiences and the stories behind her photographs.
Renowned photographer Lynn Goldsmith interviews on "Rock and Roll Stories"
(February 2016)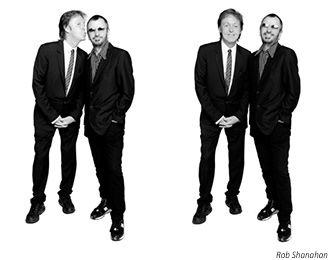 Interviews with music photographer Rob Shanahan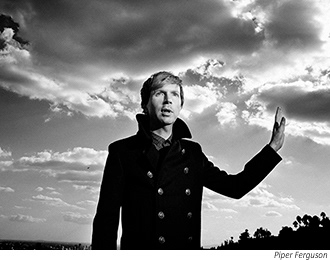 Interview with music photographer Piper Ferguson
Piper Ferguson is known for capturing compelling, dynamic images of musicians including Amy Winehouse, Beck, Muse, PJ Harvey, The Strokes, Joe Strummer, Tom Petty, Marilyn Manson, Carlos Santana, Evan Dando, and Jakob Dylan, just to name a few. I had the opportunity to interview her as well as the gallery owner just ahead of the opening of a special Coachella Music Festival exhibit.
Music photographer Piper Ferguson interviews on Coachella exhibit
(April 2014)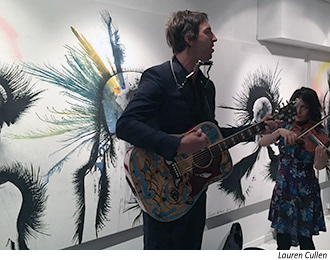 Interview with musician-artist Joseph Arthur
Renowned musician-artist Joseph Arthur creates vibrant mixed media works on canvas. He often creates his own album art, and has received a Grammy nomination for designing the Best Recording Package. I had the opportunity to speak with him before the opening of his special exhibit.
Joseph Arthur interviews on his 'Alien Flowers' exhibit at Gallery Go
(April 2015)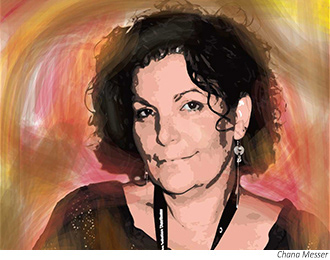 Interview with artist and designer Chana Messer
Art fairs and art exhibitions